Rails 'morning coffee' meeting FAQ
There's a lot of interest in the Rails meeting we proposed last week.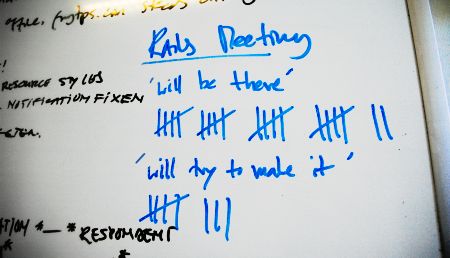 We'll answer some of the questions that keep coming up.
Wouldn't it be kinda busy?
Yes, probably, but we don't think it will be too crowded.
I have to leave very early because I'm coming from Venlo/Groningen/someplace else far away. Can't you start later?
Please remember that this is nothing more than an informal meeting at a regular coffee bar. It's not a conference or seminar, there are no speakers or workshops.
It would be great if you could make it, but please keep in mind that there will be nothing more to it than buying a cup of coffe and having a good chat about Rails.
Will it be easy to park my car there?
No, parking in Amsterdam is never easy. See bereikbaar amsterdam for more information on where and how to park your car.
How do I get there from the central station?
Take tram 4, 9, 16, 24 or 25 and get out at the Muntplein. Cross the bridge to hotel de l'Europe. You're now on the nieuwe Doelenstraat where you'll find the Coffee Company after 100 meters on the right side.