Two years ago Eloy and I attended RubyKaigi for the first time. The long trip to Japan kept us away last year, but this year RubyKaigi was organized for the last time and we were a gold sponsor, so we just had to go!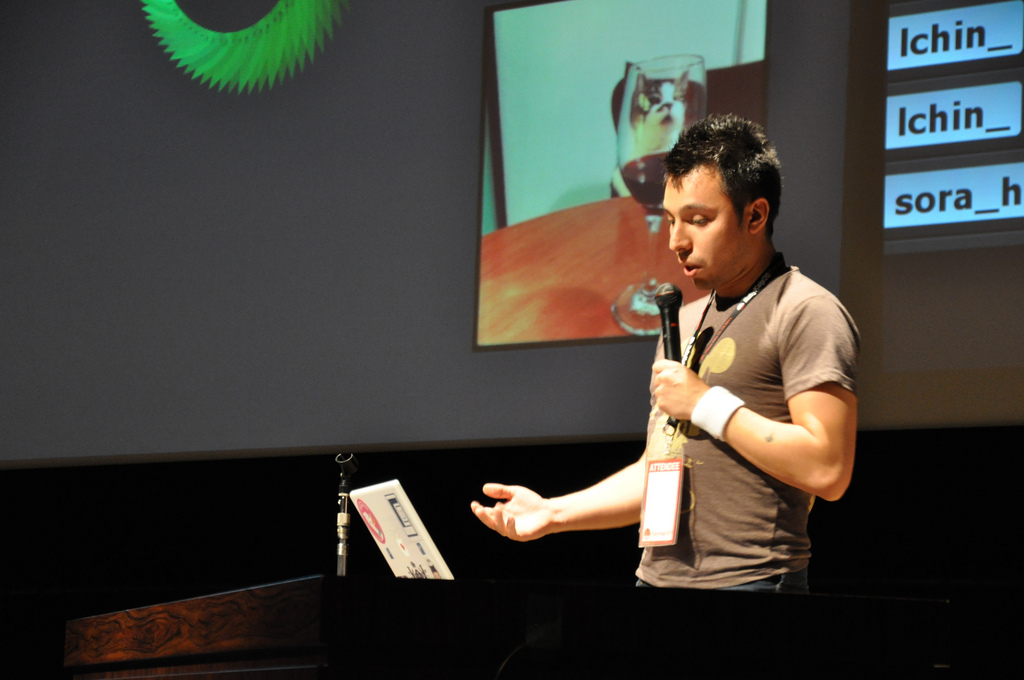 Eloy gave a lightning talk together with fellow MacRuby committer Vincent Isambart where they showed how you can write a Mac application on the fly using Interactive MacRuby. They even managed to squeeze in some details about their presentation tool which was written using the MacRuby Graphics library.
A big thank you to the RubyKaigi organizers for putting up another great event. We hope the conference will continue to live on in some other form.